WELCOME
HELLO AND WELCOME FROM INDIRA DYAL-DOMINGUEZ
What an honor and pleasure it is to have you as a member of the INDIRA community. My promise to you is that you will have the tools you need and the support to live the life you have always wanted. My team and I are constantly developing exercises and structures to support your ability to tune into, listen, trust and act from the intuitive part of you called your Self. If you ever need to reach me please do, I am here for you and the journey you came to discover.
LEARN ABOUT THE "MIND" AND THE SELF AND HOW THEY ARE DISTINCT FROM ONE ANOTHER
Welcome to your first week of discovering living life from your true Self. In these first four weeks you are going to learn and develop a new set of tools and practices that you can use in your life every day. In order to best guide you on this new journey we have set up very specific steps that we ask you follow to get the most out of your experience.
WHAT YOU WILL NEED
A notebook/journal and a pen/pencil to write with
A quiet place in your home to listen to audio clips
Cell phone or ipad device to listen to audio clips from website (headphones recommended)
Week One - Learning the difference between your Mind and your Self.
This powerful distinction is the basis for all the work that you will be doing and it is important that you take the time this week to listen to the audio pieces below, do the exercise, take notes in your journal, and give us feedback on what is showing up for you. What a distinction provides is a difference or contrast between similar things so that we can clearly notice and relate to the differences in both.
PART 1
Understanding the difference and role the mind plays versus the Self. Let's start here - the Self works differently than the Mind. Your Mind operates from fear, concern and worry. It is important for you to recognize that your Mind is wired to be your survival guide in this lifetime. It is a vital tool but is has its limitations in how we live and experience our lives. (for example: I was emotionally hurt once by a situation and so if a similar situation in my lifetime comes up again I will avoid it by reacting to it from what my Mind tells me).
Your Self, on the other hand, operates from the intuitive part of you that has inner wisdom. Your Self defies the logic of the Mind. Your Self is wired to align your life with your purpose and fulfillment this lifetime. It's distinct and different from your Mind.
PART 2
The ENERGIES of the BODY, MIND and SELF are distinct from each other. Understanding these differences allows you to more freely access your INTUITIVE SELF on demand. You access these through what we call a Connection. We will get more into what a Connection is in the coming weeks. For now just simply follow the instructions as you listen to each piece. In a quiet place take the time to do these three short exercises to begin to develop an experiential relationship to these three distinct aspects of who you are.
PART 3
THIS WEEK'S EXERCISE
DECLUTTER YOUR THOUGHTS
Find 5 thoughts that play over and over again from the mind about you and write them down.
If you ask yourself a questions about you ... these 5 things will come up quickly that describe you.

Look at the list and highlight the items that are "not so good thing' about you.

Close your eyes ... and take 5 deep breaths
(as you take these deep breaths LET GO of your list of things - imagine those thoughts like little bubbles flying far away from you in a distance until you can't see them anymore).
DO THIS EXERCISE 3 TIMES THIS WEEK.
Feel the lightness in your days as the week progresses.
Feel the weight lifted off your shoulders from other people's opinions.
Experience the clarity in your thoughts as you continue to release your Mind and what it says about YOU.
REMEMBER: YOU ARE NOT YOUR MIND.
YOU ARE THE INTUITIVE PART OF YOU - YOUR SELF.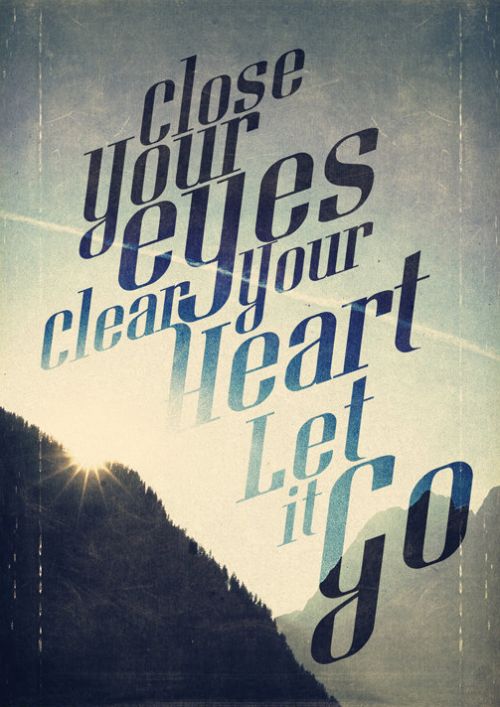 INSPIRING MESSAGE FOR THE WEEK
FEEDBACK FORM FROM WEEK ONE