Week 2
THE MIND IS NOT WHO YOU ARE, YOU ARE THE SELF WITHIN
This past week you created for yourself the distinction that you have a Mind (but it is not who you are) and you have an intuitive Self (that IS who you truly are). This is an important first step and why we devote a week to just this topic. It allows you the freedom and clarity to now see where this energy, we call the Mind, is at play in your life and how it shapes the experience of how life is, in everything you do. It is not bad or wrong, it is just limited by its design. And you now know there is another aspect of YOU called your Self that you will come to discover how to tune into and listen from for the answers to live the life you want.
What there is to appreciate is that you, as a human being, have only ever been trained to listen to and experience the mind as the source for the answers to everything in your life. As such you only know how to tune into and listen to that voice and vibration. You've never been trained in how to listen for and recognize the intuitive part of you, your gut feeling, your Self.
As you do you will experience being able to do this on demand around anything that comes up for you in life.
The great news is you have this YOU that you can turn to for answers that will be a very different experience and will create a different reality as you learn to tap into this intuitive part of yourself. How you do that is through a process you will discover called Connecting.
Week Two - Recognizing the Mind versus the Self in your life.
Now that you have experienced the Mind and that you also have this other aspect of yourself, the intuitive part called your Self what do you do with this information? The first thing is to understand that the Mind isn't going anywhere. There is nothing to change, fix, or alter about it at all. It is perfectly designed for what it does. What we are focusing on is the intuitive part of you. As a human being you will always be walking a duality in life of having a Mind and having a Self. The power in this is when you can begin to have more of your life shaped by the intuitive part of you rather then the default of always going to the Mind for answers.
Please listen to the following audio piece to deepen this for yourself.
PART 2
Understanding what Connecting is and the difference between Connecting and Meditation.
Foundational to all the tools is the combination of "Connect. Listen. Trust. Act." This week you will want to listen to these audio piece several times and become more and more familiar with these four steps. Next week will will take you into your first CONNECTION to give you a first hand experience of hearing this YOU the we call the Self.
Four steps used together that allow anyone to tap into and listen to their intuitive Self.
STEP 1 - CONNECT
To CONNECT is to disengage the conversation of the Mind and to hear the conversation from your Self.
Imagine that your Self is always speaking to you, just like your Mind is always speaking to you. To Connect is to 'tune into' your Self to hear what is being said.
STEP 2 - LISTEN
To LISTEN means to literally listen for what the Self has to say, which is usually a softer tone than the Mind.
In LISTEN you are acknowledging that you have a Self that is always available to you. You bring forth a new awareness that your Self is as important to you as your Mind.
STEP 3 - TRUST
To TRUST is to acknowledge the voice of your Self as who you truly are.
TRUST is taking what you heard from your Self and acting on it. It's choosing to operate from your Self and not from what the Mind is saying. This choice often defies the logic of the Mind truths and beliefs.
STEP 4 - ACT
To ACT is to put the communication you get from your Self into action.In the step of ACT you break away from the everyday patterns of the Mind and integrate the actions that come from your Self.
As you do this, you find a different journey unfolding. In ACT you bring your Self to life.
PART 3
THIS WEEK'S EXERCISE
CHANGE IT UP
How many of you have clothes in your closet you never wear?
You may be saving it for a special occasion or their just too good for "everyday wear."
PULL THEM OUT AND WEAR THEM THIS WEEK.
You are worth that special outfit you've kept on hold.
You deserve to look and feel special everyday.
When you allow yourself to wear what makes you feelBEAUTIFUL and SPECIAL ... you are honoring your Self.
Experience how you feel throughout the week as you continue to wear what makes you feel beautiful. Experience your confidence as you take actions that honor YOU.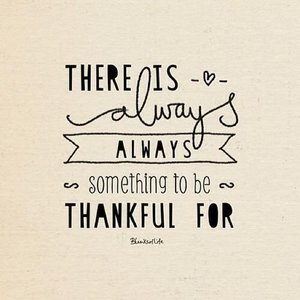 INSPIRING MESSAGE FOR THE WEEK
FEEDBACK FROM FROM WEEK 2